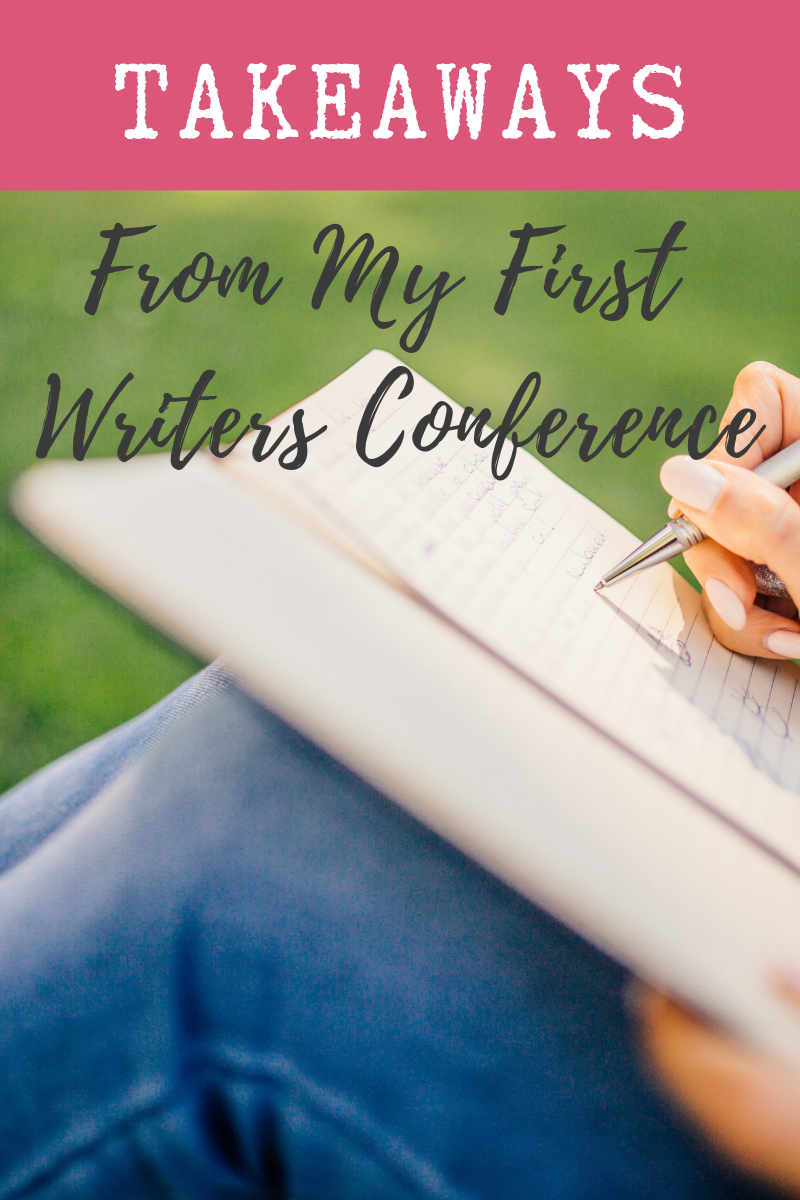 Takeaways From My First Writers Conference
Last Saturday, I had the opportunity to attend my first writers conference: The 2019 Florida Writing Workshop in Tampa. It provided me with the opportunity to connect with fellow writers, gain a better understanding of the publishing industry, learn from agents, and brush up on my writing skills (side note: Erik Deckers was one of my favorite presenters of the day. I especially loved his Mastering the Art of Dialogue talk).
Here are my key takeaways from the event:
Pitch sessions are worth every penny. I signed up for 10-minute sessions with two different literary agents. In doing so, I was afforded the opportunity to step out of my comfort zone and really sell my project in a way that I hadn't done before. The experience felt like speed dating for writers (yeah, it was stressful but amazing at the same time), and I learned invaluable lessons in the process. Most significantly, I discovered that I wasn't clear on my genre… Prior to the pitch sessions, I was querying agents under the Memoir category. I now know that my book is better suited for Young Adult Nonfiction. This realization was huge, as it affects how I'll query agents moving forward. Learn how to choose your writing genre here.
Side Note: If you have the opportunity to live pitch, travel light. I made the mistake of bringing large pitch packets to hand off. And when I say large, I'm talking book proposal, bio, shiny postcard with book cover mock-up, marketing plans, and the first three chapters of my book. Let's just say I dropped $60 at Office Depot and carried around a few extra pounds of print materials only to discover that most agents don't accept hard copy anything. Be sure to extensively research each agent you'll meet with to help determine what (if anything) to bring.
Writers are like-minded folk. Going into the event, I didn't know a single person in attendance, and by the end, I had a few new writing buddies. Writing has always been a private practice for me, and it was pretty cool to be in community with other writers on a similar path. A stand-out connection was with Tara Winfield, who just so happened to KILL IT at the live critique session, which brings me to my next point…
Live critiques are enlightening AND nerve-wracking. The workshop was called "Writers Got Talent," and while I didn't love the title (let's just say that my stint on Season 5 of "America's Got Talent" wasn't a highlight of my performance art career), it proved to be an amazing opportunity for some of my fellow event attendees. Here's how it worked: Writers were invited to bring the first page of their manuscript to the event. The submissions were made anonymously, with no bylines given, and the lottery-style reads were executed quickly. Attending agents served on a panel and commented on what was liked or not liked about the submissions. There wasn't enough time to reach every submission, and I waited with anticipation each time a new sheet was drawn, but mine wasn't selected. I learned that I didn't need to have my page read to gain something from the experience. There were a ton of great writers at the event, and it was helpful to discover what agents liked and what they didn't. Agents are human after all, and some loved submissions that others rejected. Ultimately, I think it boiled down to delivering a strong opening sentence, hooking the reader, and keeping them engaged until the very end. Any hint of confusion or lack of flow led to critique.
Writers hang out on Twitter. For those of you who've been immersed in the writing community for quite some time, this is common knowledge. As for me, I've been hanging out on Facebook, Instagram and Pinterest, treating Twitter more like a red-headed stepchild. Cleary, this needs to change. I was introduced to #PitchMad #PitchWars and #WritingCommunity on Saturday. If you're a writer and you don't know what I'm referring to, head over to Twitter NOW and dive into those hashtags. Almost every presenter referenced their Twitter handle, too.
Writers Digest is a great place to learn more about agents and the publishing world. It not only provides valuable information on agent wish lists, it touches on how the agents want to be queried. You'll find information on recent publishing deals, how to get published, writing tips, contests, and more! Admittedly, I'd never been on the site prior to this conference. It's now quickly becoming a part of my daily routine.
I hope you enjoyed reading about my experience, and please comment below if you have additional takeaways from past writers conferences. I'd also love to know which conferences are your favorite and why.
About the Author: Abby is the President and Founder of Hoola Monsters – a company that specializes in handmade fitness hoops, hoop dance classes and performances. She's been quoted as a hoop dance expert in publications such as Better Homes & Garden Magazine, The Washington Post and Daytime, to name a few. Abby holds six different fitness certifications and trains hoop dance instructors through her ACE-Approved Hoola-Fit program. A writer since the age of eight, Abby is currently working to complete her first book and aims to serve as a mental health advocate and teen suicide prevention warrior.