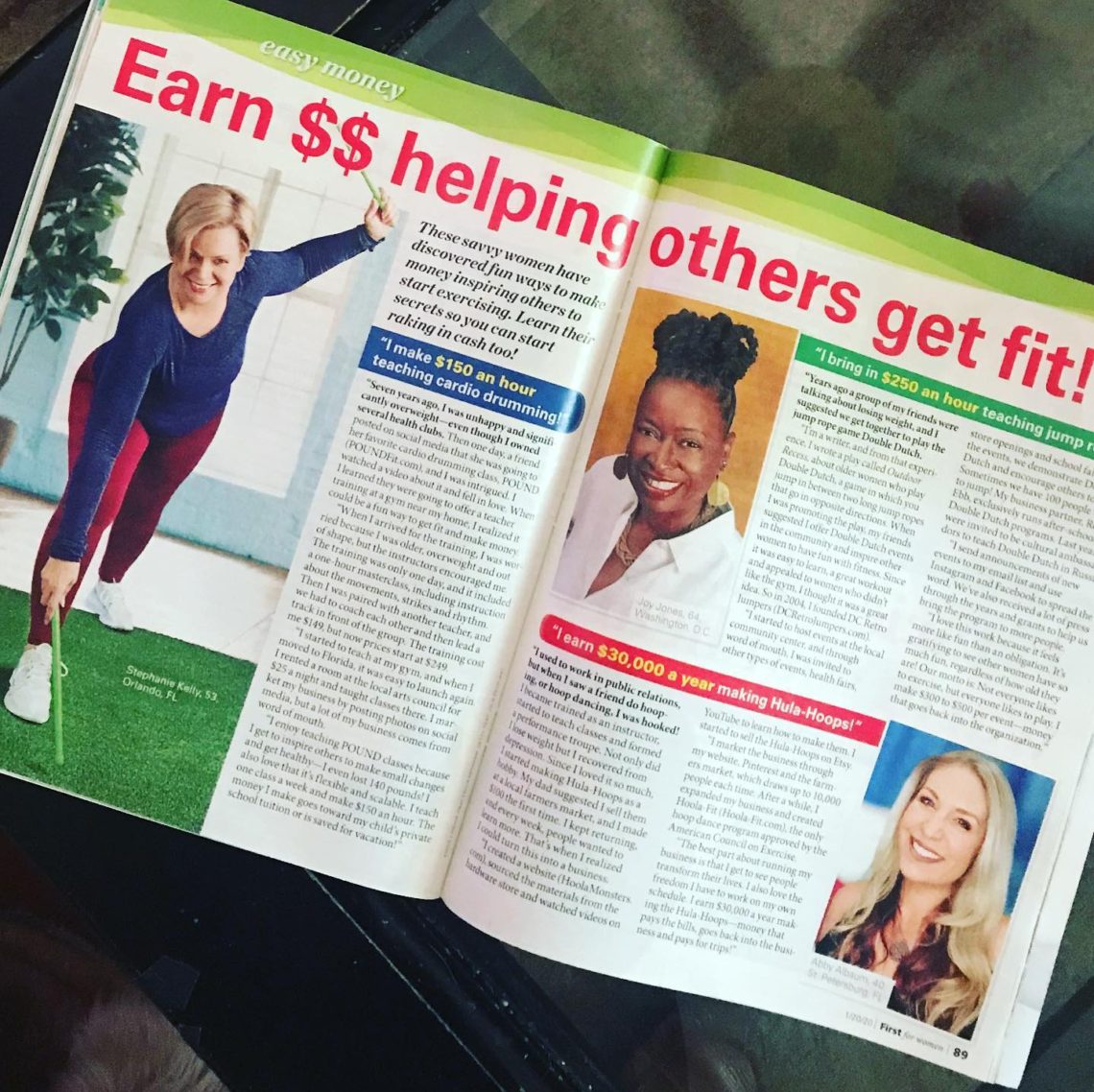 I'm In This Month's Issue of First for Women Magazine!
You guys!!! I am SO EXCITED to be featured in the January 2020 issue of First for Women Magazine! It's one of the top women's books in the country with a readership of 3 million. You can find it at the checkout counter of most chain grocery stores.
This is the second national story that's run on me in the past month (if you missed the BuzzFeed feature, you can check it out here). I feel extremely grateful and blessed for both of these opportunities. And even though the magazine article is financially-focused piece, I can't put a value on doing what I love for a living. I get to inspire others to lead healthier and happier lives through fun fitness and movement meditation. The real gift is witnessing their transformation/ positive change. As for the news media… my professional background is public relations, and I recognize the value of utilizing the news media in positive ways. Feel-good, inspiring stories can make a real difference and open people's eyes to possibilities they might have previously been unaware of.
Being able to share my story with the masses means that I get to reach more people with my message. In turn, more hoop dancers are created. More people take action for their physical & mental health. More lives are changed for the better. And for that, I'm truly grateful. ????????❤️