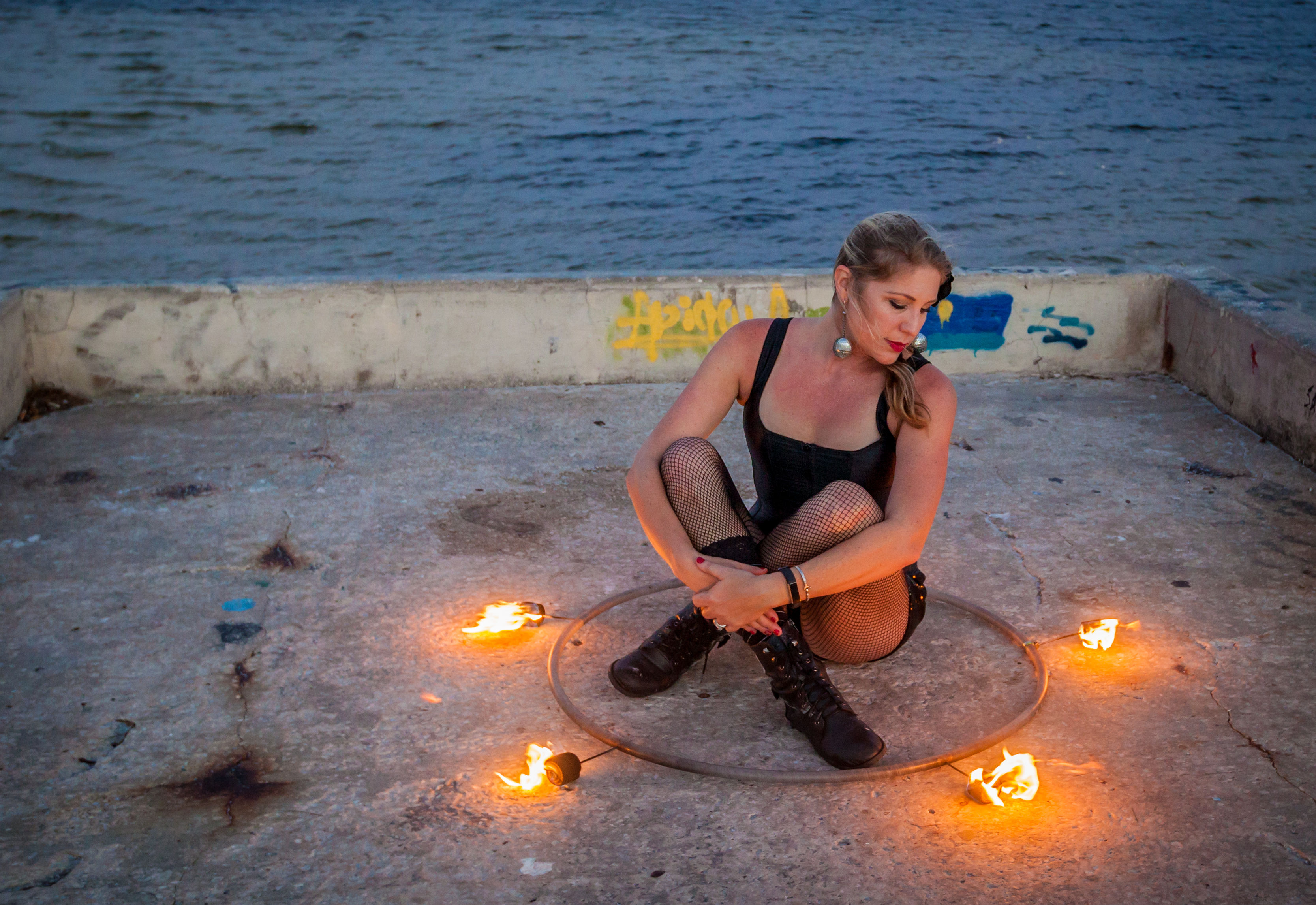 Following Dreams and Embracing the "In Between"
"Do What You Love!"
"Follow Your Dreams!"
"Manifest Your Reality!"
Sounds awesome and…
I think we should talk about the "in between."
I'll start by saying that I preach the follow your dreams message all the time. I'm a full-time hula hooper, jewelry maker, and aspiring author – so how could I not? As a creative entrepreneur whose been self-employed for more than a decade, I'm a huge proponent of people doing what they love in life. I think we're all born with unique gifts and talents that we can tap into, to help make the world a better place.
With that said, I think people sometimes mistake manifesting with wanting. Manifestation is all about embodiment and alignment. It's not a blind call to the wild, void of effort.
I've found that, when I expect opportunities to fall into my lap simply because I want them to, it usually doesn't happen, and I don't think we talk enough about the "in between." I'm referring to the time period in between the commitment you've made to pursue your passion and the actualization of it. I'm not saying that things have to be difficult. I'm saying that living in flow is the best way to turn dreams into reality. It's possible the dreams won't play out the way you envisioned, either, and that's not necessarily a bad thing. Sometimes, when we're open to change, we're pointed in new directions – to opportunities that we didn't even know were there.
Working towards accomplishing what we want takes unwavering commitment and extraordinary effort. When we make the decision to pursue our passions in life, commitment is at the heart of everything we do. When something doesn't work, we don't give up. We re-route. This is what I mean by living in flow.
I have a magnet on my refrigerator that says, "When nothing is certain, everything is possible." I love this quote by Margaret Drabble, and I make a conscious effort to view uncertainty in a positive light.
I'm experiencing the "in between" right now. For many years, I've known that I have books inside of me. Not just one, but many. I've always wanted to be a writer. From the time I was old enough to pick up a pen and paper, I was scribbling handwritten thoughts into my journals. Writing is how I make sense of the world, and it's an inherent part of what makes me me. I made the commitment to write my current book more than 15 years ago. It started out as a passion and something I knew I always wanted to do. But it wasn't coming easy.
I started the book, set it aside, lived my life, wrote more, edited some, put it away, and eventually came back to it. I've always known that it was important, but I kept getting stuck in feelings of self-doubt, imposter syndrome, and fear. There were even times when my writing was angry and charged with negative emotions. So much so – that, had it been published back then, it wouldn't have served anyone well. And that was the exact opposite of what I wanted to accomplish. My intention was always to create something that would inspire people and help them discover self-love and the beauty of human existence.
So, during my "in between," I realized I had more life to live and more healing ahead of me. If I was ever going to write the kind of book that would truly make a positive impact, I needed to press the pause button and get clear on my intentions.
Last summer, I knew I was ready.
I started showing up at my favorite coffee shop every Tuesday. I sat for hours, diving into old journals, reading, writing, and working to re-structure my story. I sought out writing conferences, workshops, and special events to educate myself about the publishing world. I listened to podcasts about grammar, author success stories, and the business of writing. I also became friends with other writers who inspire and motivate me. I'm now working with beta readers, too. I realized that I needed to break out of my comfort zone and show my work to others. Feedback is critical.
And some days – like today – I get stuck. I hit a point in my story where I need to cut words, or "kill my darlings" as they say in the writing world. It's sometimes difficult and frustrating. So when I start to feel like I've hit a road block, I step away. I give myself a break so I can return later with fresh ideas and new perspective. This is also a part of being in flow.
The "in between" serves a purpose. Maybe the "in between" are the hours you spend working to master a new skill – like a musical instrument, a hit rhythm on the speed bag, or a cool skate boarding trick. The time spent learning, analyzing, messing up, and trying something new… those moments matter, and they help us reach our end goals. The struggle often makes the reward that much sweeter when it comes because we know we've been through something to get there.
So, in closing:
Yes! Absolutely following your dreams. Commit to doing whatever it takes to accomplish them. Be fluid in the pursuit, pay attention to signs along the way, and embrace the "in between."

As always, thanks for taking the time to read!