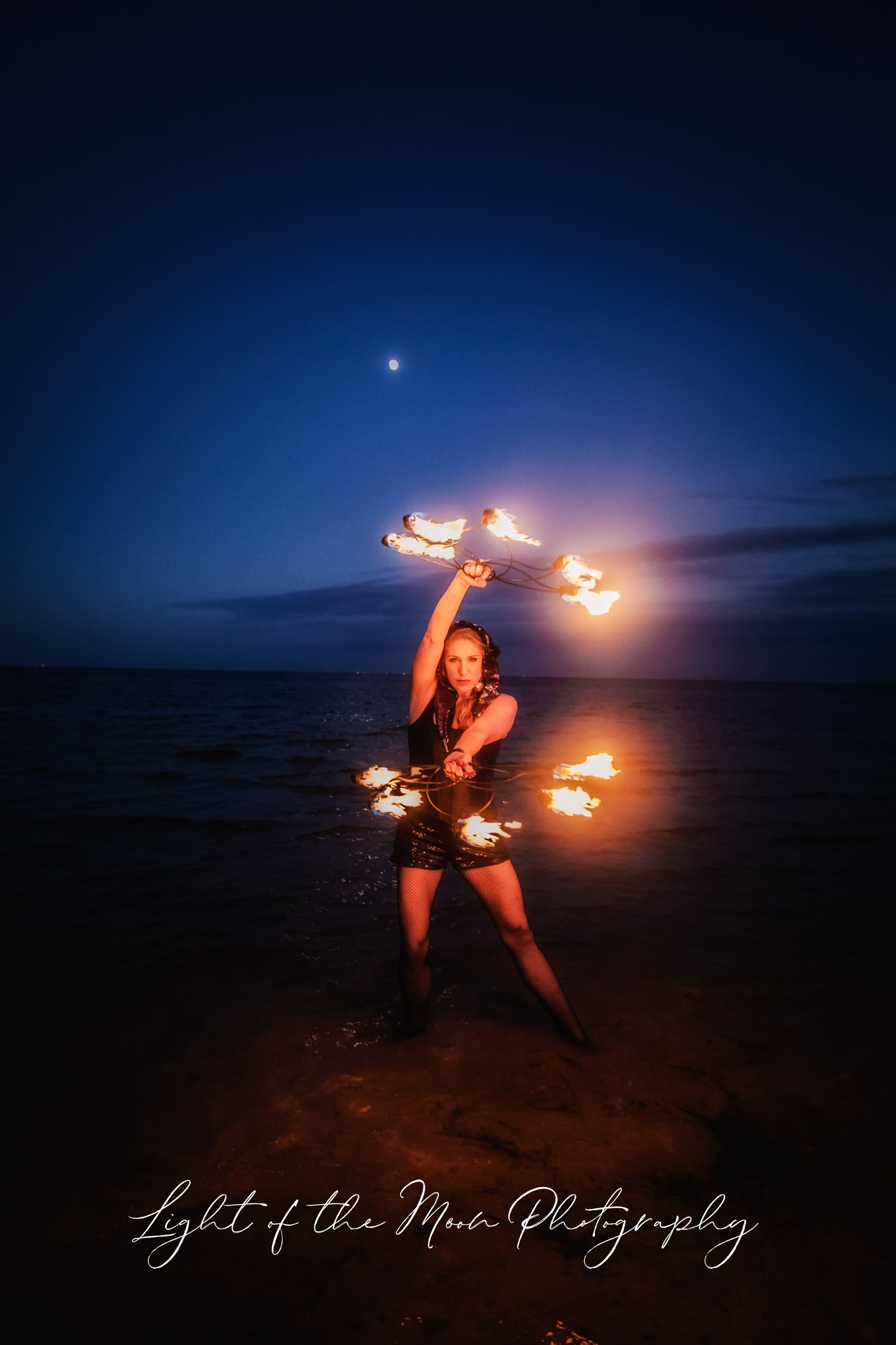 I haven't fallen off the face of the Earth, I promise. It's been a month since I last blogged, but rest assured: I'm still committed to my book. Hoola-Fit is one of the main reasons why I've taken a brief hiatus. I've been pouring my heart and soul into my hoop dance teacher training program, which I originally launched in 2012. I'm now bringing the course online, and boy – it's been a learning curve! I'm talking 5:30 a.m. alarm clock notifications, countless podcasts, webinars, tutorials and late nights learning/ working. I'm investing the time, money and energy, knowing that I'm laying the foundation for something that will serve the greater good… much like my book.
And even though I've put the brakes on writing these past few weeks, the work I'm doing is book-related in its own right. Here's where I think the connection lives: I found healing and joy through hooping. One of the ways I spread this joy is by teaching hooping and training hoop dance educators through my certification program. In doing so, I'm creating a beautiful team of hoopers who help bring the art form and 'fun fitness' to more gyms, dance studios and schools all over the US.
We get to be fun facilitators who remind people how to play. People so often get wrapped up in the craziness of their daily lives… work, chores, family, and never-ending to-do lists (I do it, too). All of these things are important, of course, but so is self care. When people come to hoop class, it's a reprieve and an escape from the daily grind.
Hoop dance is my preferred form of movement meditation, and it served as a major catalyst in my healing from depression. It also transformed my life and opened countless doors… from the people  who I've met on this journey to the opportunities that have come my way as a result. This is what I mean: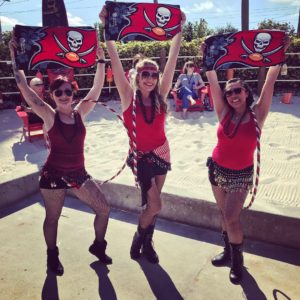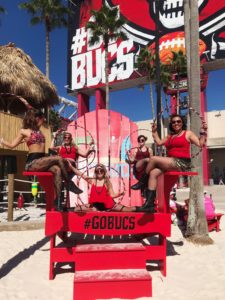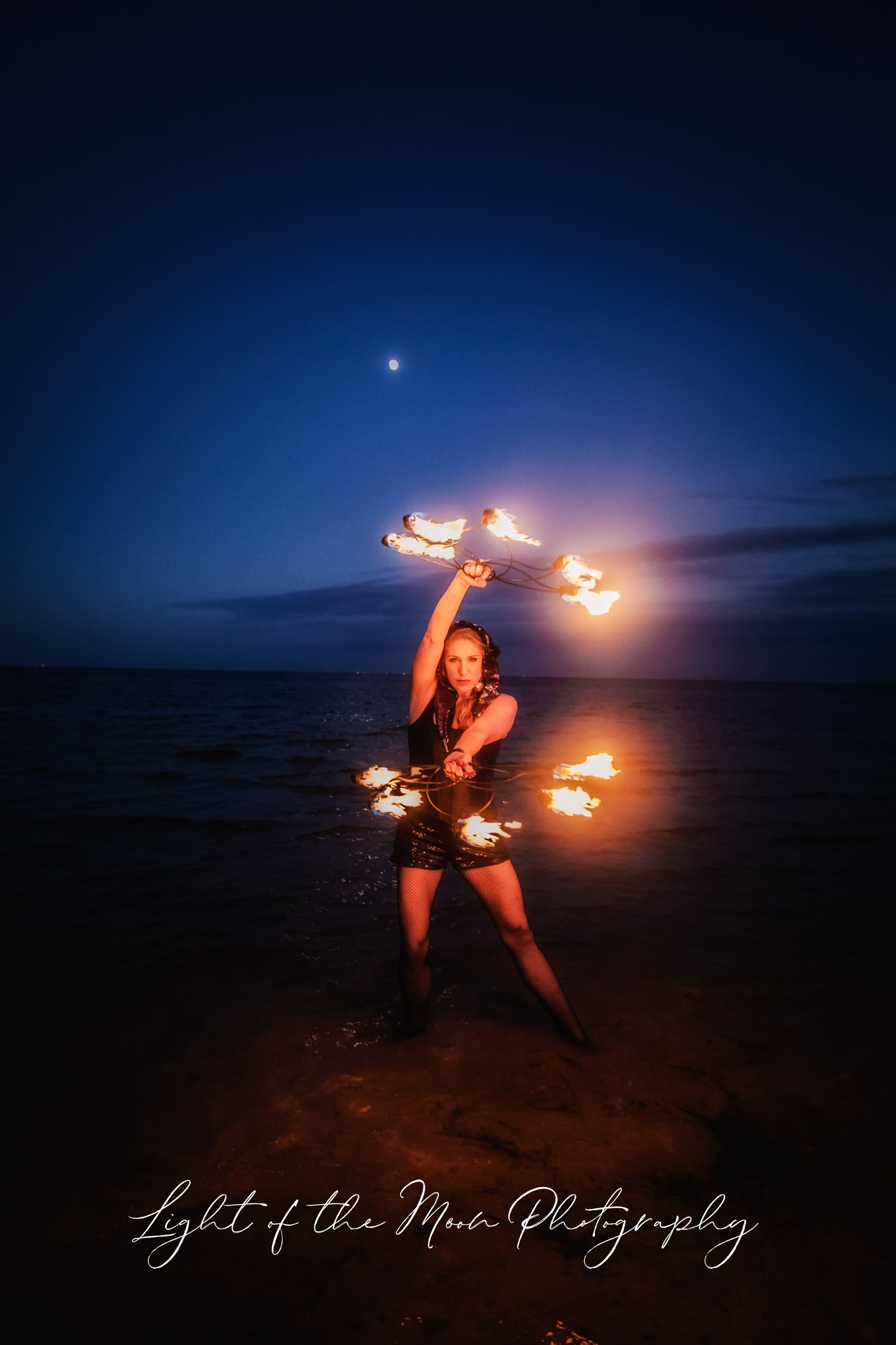 This past Sunday, I went straight from performing at the Tampa Bay Bucs game to a fire dancing photo shoot under a moon-filled, starry sky. I'm grateful, to say the least, while also recognizing that I designed my life to be this way. My passion for hooping enabled me to create a job that didn't previously exist. I'm a creative entrepreneur and play professional who gets to inspire others to follow their passions, too.
My book isn't just about the sad/ tragic stuff. It's about the good stuff, too, along with the transformation that occurs when we say yes to the things we're passionate about. The life I'm living now is an instrumental part of the overall story I'm sharing. So I won't beat myself up about taking a couple weeks off from the writing part. I pressed the pause button so I could play. And play is my job.
I'm excited to resume my weekly writing schedule next week. And with that said… I hope you do something playful today. Take a moment for fun, self-care, and creativity. I promise you won't regret it.